FI AdvisorsTM equips you with the support you need to achieve your financial goals while maintaining your unique business identity.
Financial Services & Programs
Financial Planning

Use our financial services program to identify and reach your desired goals.
Tax Efficiency Analysis

Receive expert advice on how to approach your taxes with confidence.
Estate Planning

Use our professional guidance to create a detailed and efficient estate plan.
Growth Coaching

Create sustainable growth strategies with our growth coaching programs.
Portfolio Management

Use our expertise for centralized discretionary portfolio management.
Exit Agreements

We'll help you craft thorough and advantageous pre-determined exit agreements.
Partnerships

Identify and foster meaningful partnerships for beneficial professional support.
Business/Entity Sale

We'll help you sell your program while keeping the revenue and retaining long-term benefits.
Wealth Management

Give yourself every advantage with our wealth management guidance.
Ready to take the next step toward your true financial identity?
Let the data give you confidence.
Years Of Combined Experience
Located In 5 Different Regions
Your Financial Success Is Our Top Priority
Here are some clients who have used our services.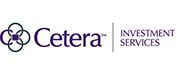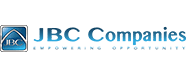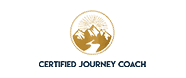 View our professional and passionate team of financial advisors.
President
As president and partner at FI AdvisorsTM, Jeremy Davis leads merger, acquisition, and startup opportunities for financial service programs and practices.
Chairman
Wes is an experienced growth-coach who encourages and empowers others to fulfill Purpose.
Get financial guidance from an advisor.
Read our views on the things that matter to you. And get to know our people. We make the difference.
https://vimeo.com/428650480/e685cc2621
View information about our four different offices located in the U.S.
Contact us with any questions regarding our services.
Join our professional financial advising team to enrich your career.